A H M Kamruzzaman

a politician by birth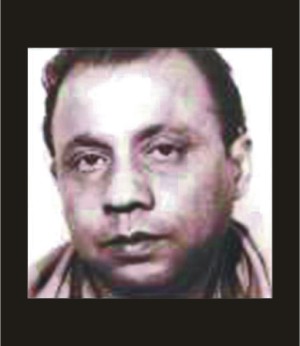 Born in a renowned political family in Rajashahi in June 1926, it was obvious that A H M Kamruzzaman would take up politics as his career and remain dedicated to it, till his death on November 3, 1975. Yet he did obtain a MA in Economics from Calcutta University in 1942 and later in 1956 obtained LLB degree from Rajshahi University.
Kamruzzaman entered politics through the Rajshahi Branch of Bengal Muslim Students League and later became the Member of Parliament twice in 1962 and 1966. In 1966 he engaged himself with Sheikh Mujib's 6-point autonomy plan and in 1967 he became the General Secretary of All Pakistan Awami League. In 1969 he resigned from the Parliament in the favour of 11-point movement of the students. Being a member of the Awami League High Command, Kamruzzaman went to India to form the exile government and was given charge of Home, Relief and Rehabilitation Ministries.
Later he also served as the Home Minister in Mujib's cabinet, resigning for a short period in 1973 and rejoining the cabinet as Industries Minister in 1974. He was member of the executive committee of BKSAL in 1975. After the fateful night of August 15, 1975, Kamruzzaman had taken shelter in a different house with his family. He was given the assurance that it was safe to return home, but it was a false assurance. "The day after Shab-e-barat, they took Abba. They told us that he was being taken for interrogation and in a very casual manner they said, 'We shall return him soon'," recalls Rowshan Akhter, daughter of Kamruzzaman. According to an essay written by Professor Abu Sayeed, Kamruzzaman too declined Mustaq's offer to join the conspirator's cabinet and thus automatically became one of the main targets of Mushtaq's contingency plan.